Lunar New Year Collections
Here's wishing you good health and good fortune with our lunar new year collection!
We have started pre-sales and the response has been overwhelming! (Thank you!!)
Enjoy 10% EARLY BIRD PROMO discount if you order before 5 Jan 2020!
Free delivery with purchases above $50. Otherwise, there will be a delivery charge of $8. Additional delivery charges apply if delivering to sentosa/tuas/jurong/cbd.
Alternatively, we can arrange for you to self pick up @ Seng Kang.
Limited stocks available.
Contact us now to order!
Instagram: @limitlessbakerysg
Facebook: @limitlessbakerysg
Website: www.limitlessbakery.com
Phone: 9738 9755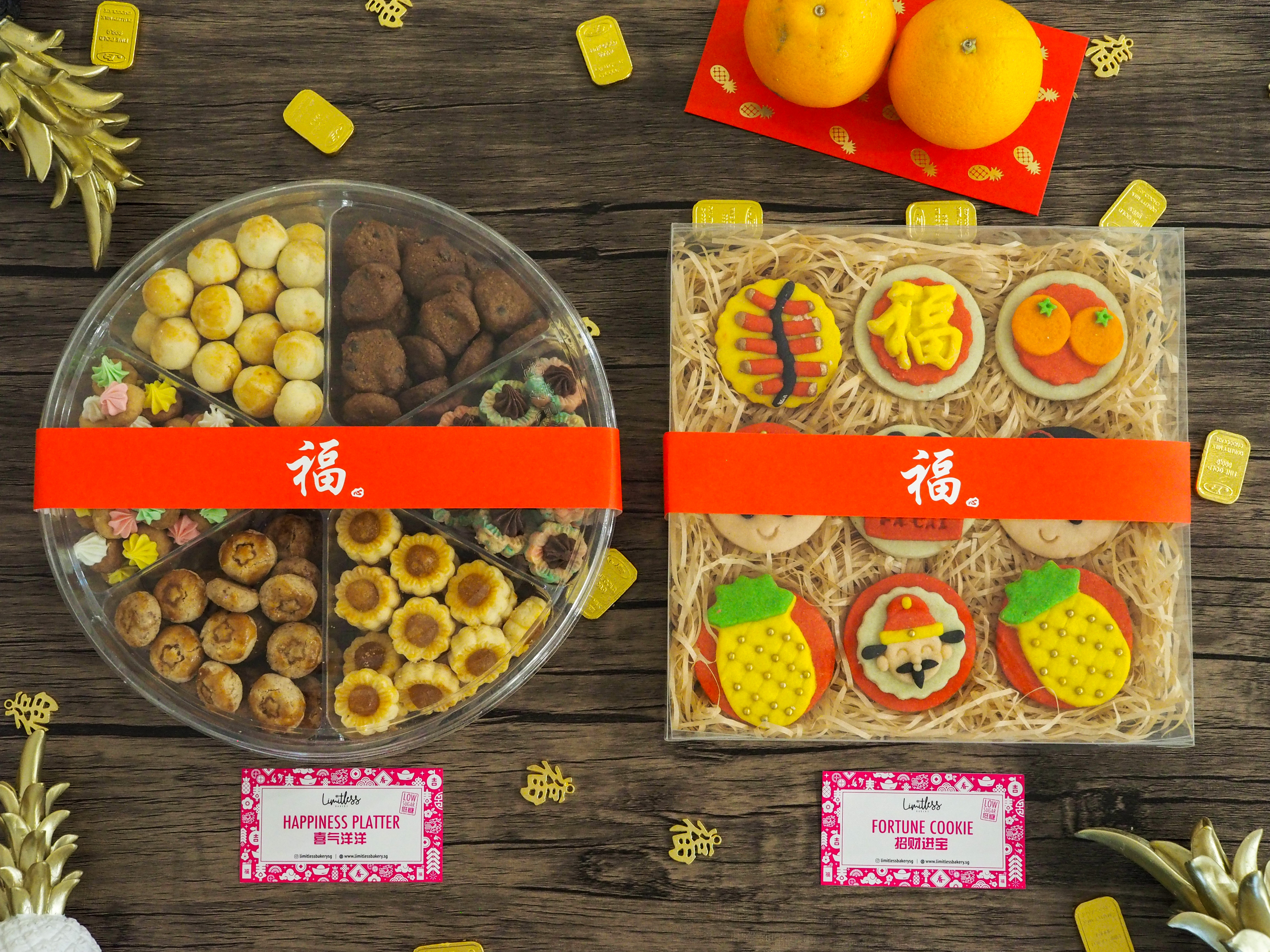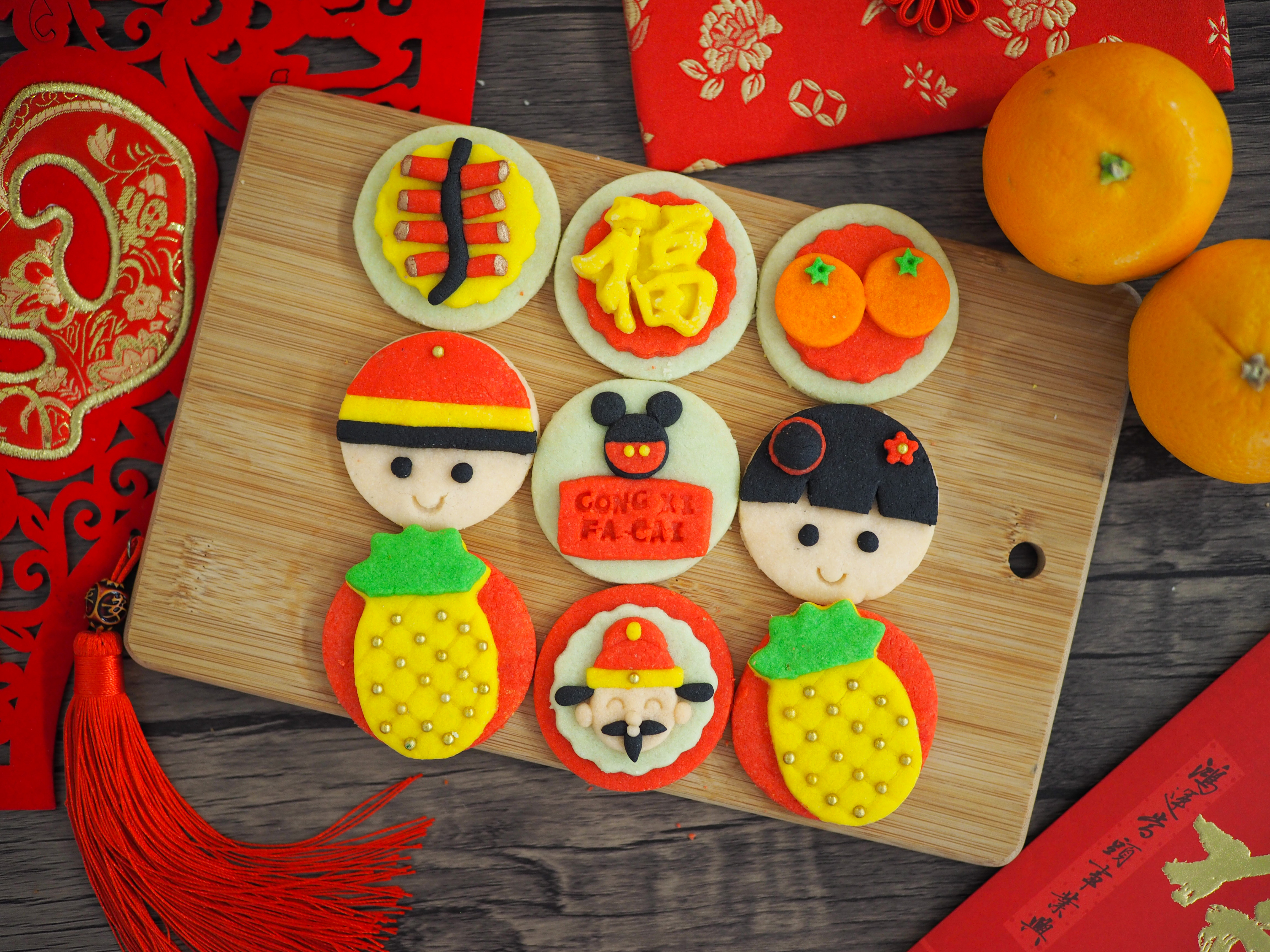 Fortune Cookies
Bring on the good fortune!
Happiness Platter
Share the happiness in this assorted mini indulgences!
Remember, happiness shared is happiness multiplied!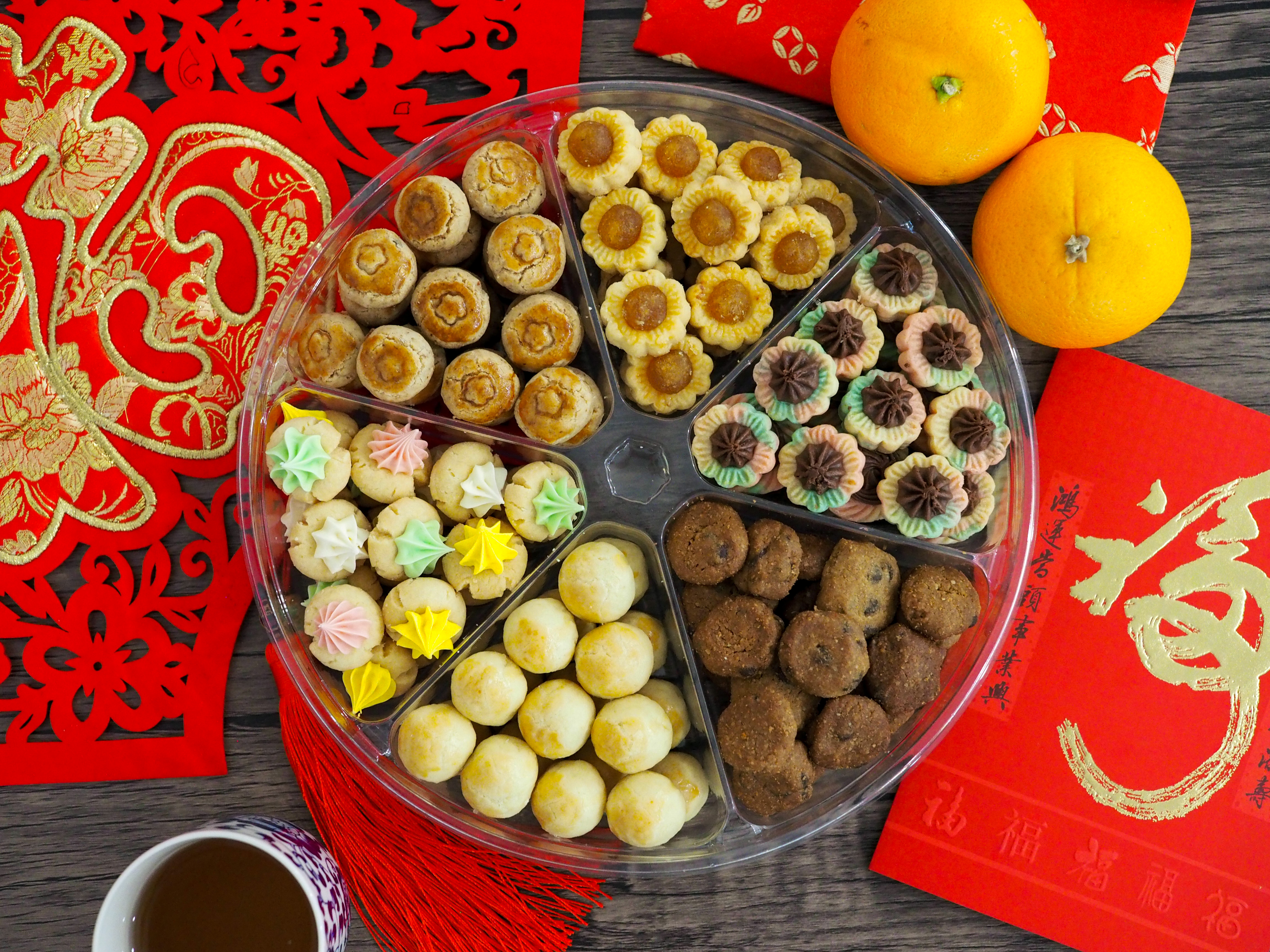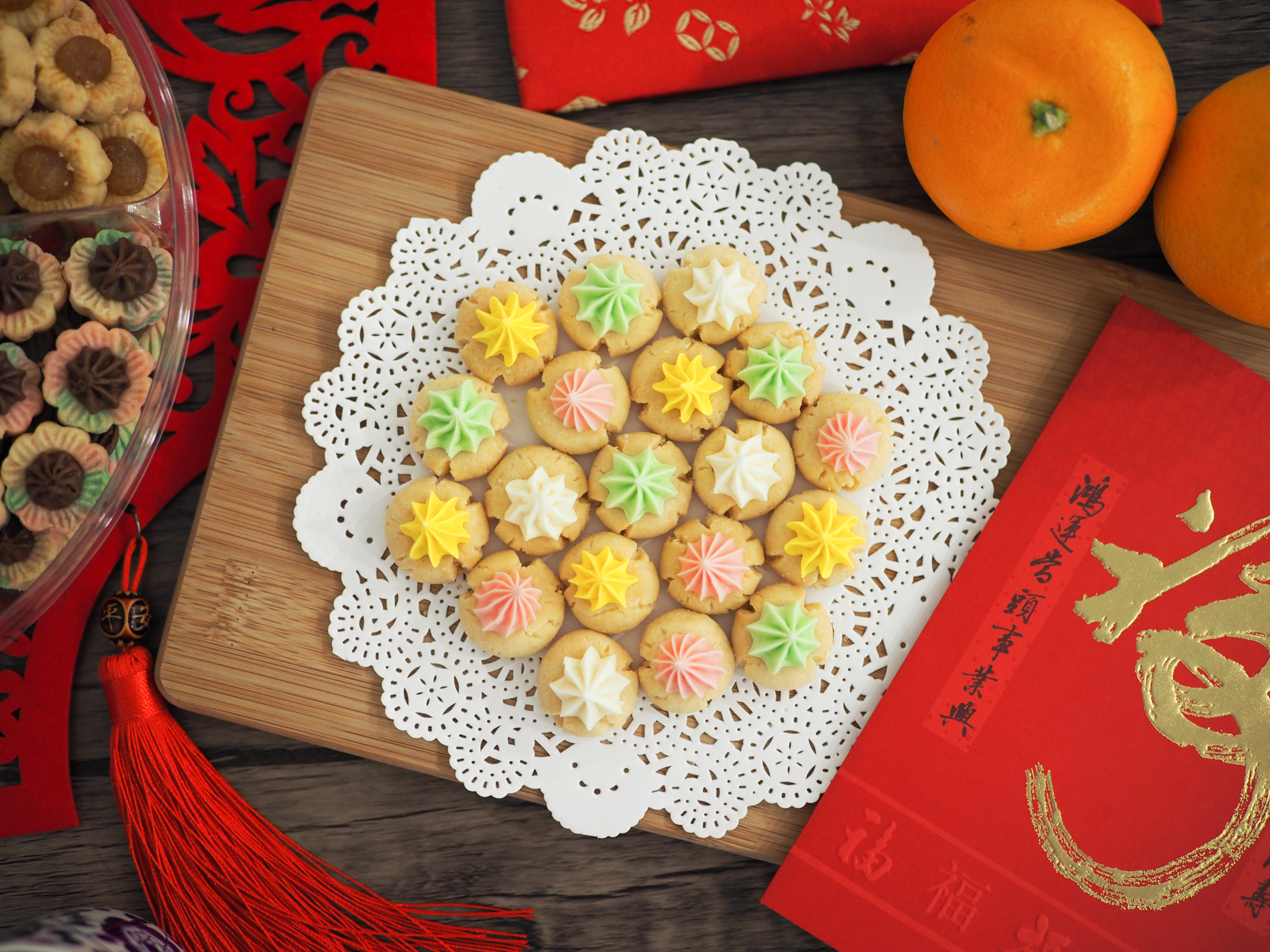 Rainbow Gems Cookies
A new take on a traditional snack.
Comes in an assorted mix of 4 flavours: strawberry/lemon/coconut/pandan.
Bring back fond childhood memories with every bite!
Butter Melts
Light, fluffy and melts in your mouth with a delicious buttery taste.
Everyone who has tried has fell in love with this.
A must buy!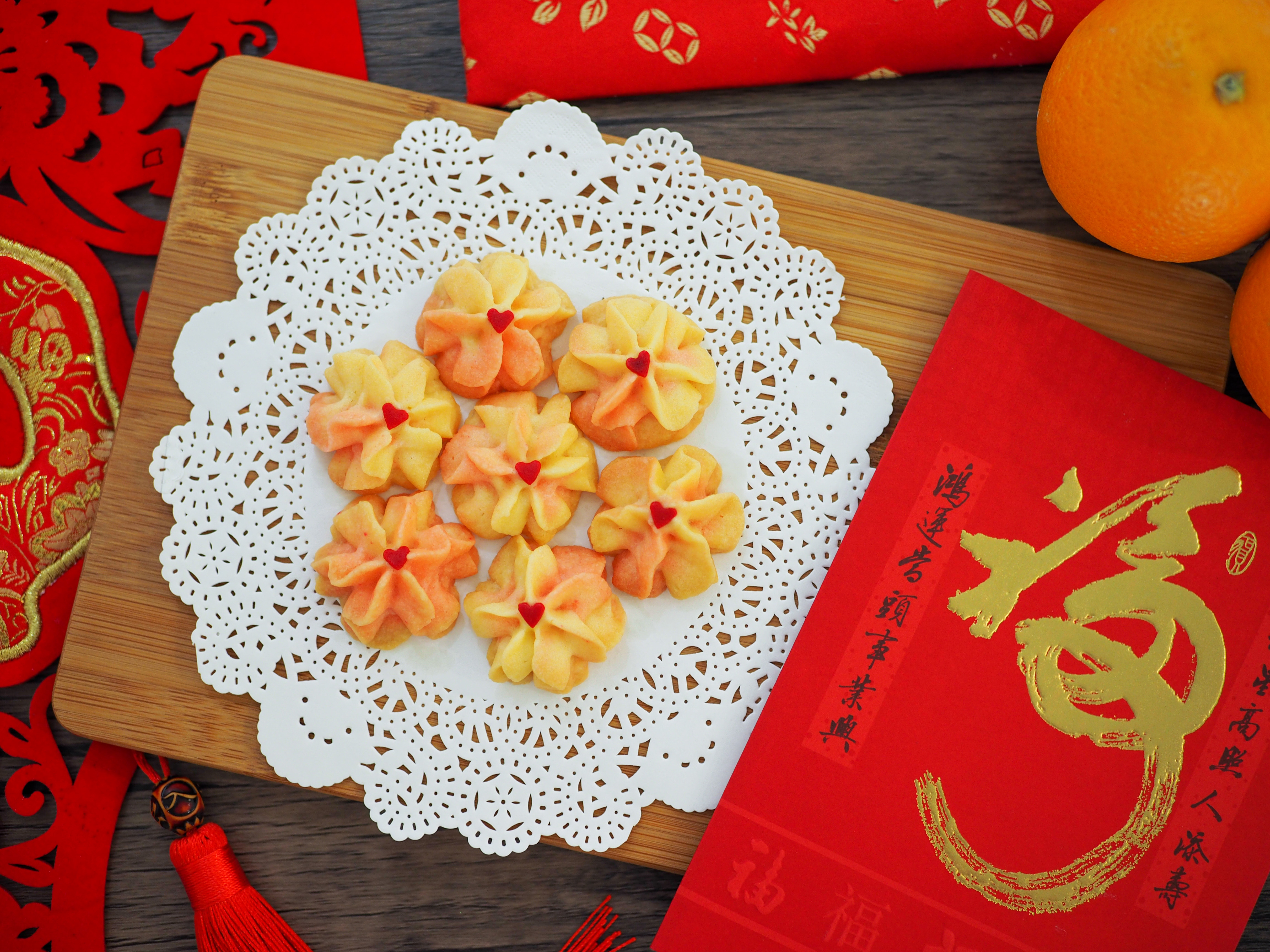 Our Signature Bakes
While we have limitless options to offer, here are some of our favourites.